Thanks to all the incredible fans and guests, Portsmouth Comic Con first became a reality in 2018 and has since had 3 amazing successful runs, each one bigger and better than the previous. As we prepare for our 2023 Con, we thought it would be a nice opportunity for you all to meet the team that organises and brings you this cool geeky event. And what better time than now, with the holidays coming up and the perfect chance for us to spread some seasonal Christmas joy! We asked the Portsmouth Comic Con team what their favourite Christmas movie is, and here's what they had to say…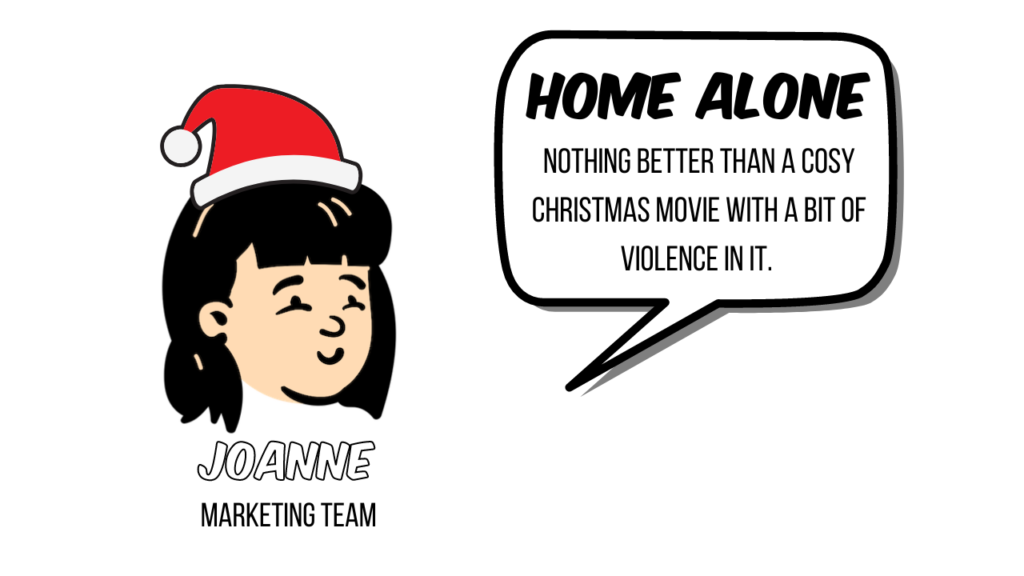 Who doesn't love an afternoon re-run of the Christmas classic Home Alone, with little Kevin showing the Wet Bandits that no one gets to mess with his house and his neighbourhood! Joanne, who is part of the Portsmouth Comic Con marketing team, says that there's nothing better than a warm cosy Christmas movie with a bit of violence in it. That's definitely a nice and adventurous combination for the holiday season.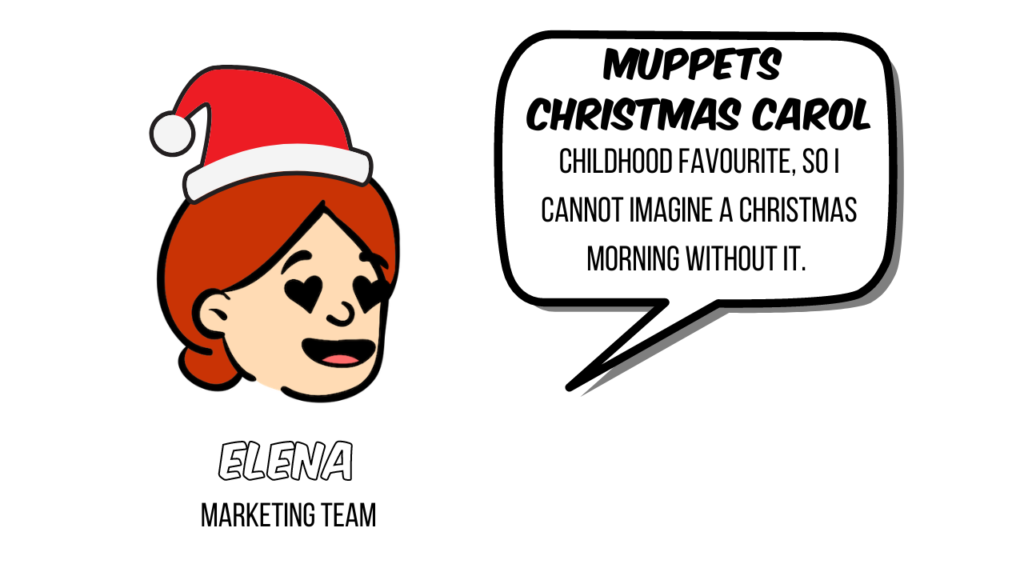 Nostalgia plays an important role in our holiday traditions, so we often find ourselves fondly remembering the Christmas films we grew up with. That's why Elena, also part of the marketing team, chose The Muppets' Christmas Carol as her favourite, as she says it is a long-time childhood favourite and Christmas won't feel like Christmas without it.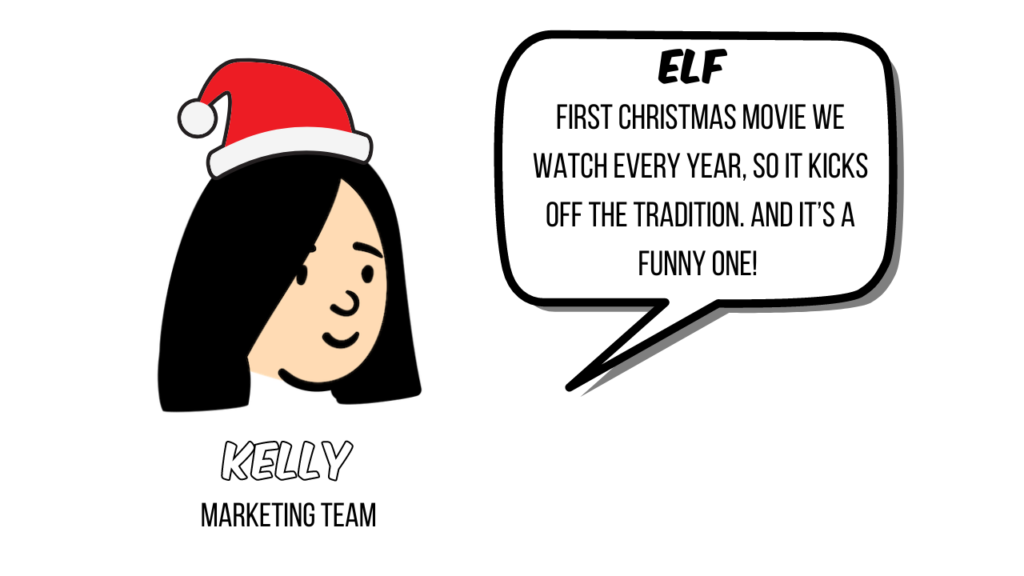 Another fan-favourite classic! Kelly, another valuable member of the marketing team, says that Elf is the first movie she and her family watch every Christmas season, so it has easily become her most loved one out there. It's the one that kicks off the holiday tradition for her and always makes her laugh!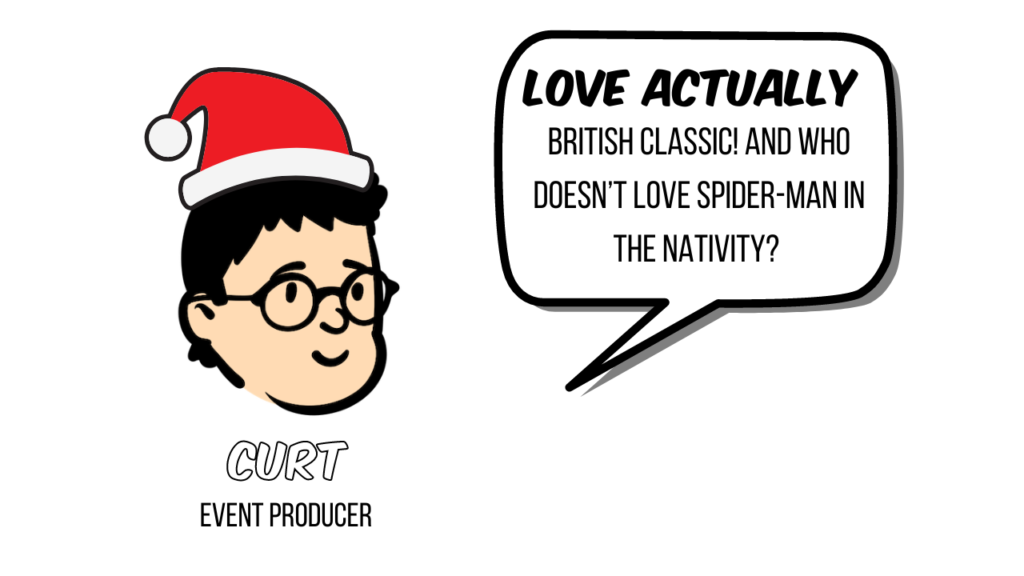 It's not a British Christmas without Love Actually, is it? The star-studded cast, the traditions, and of course the music, are all just some of the reasons why this is a timeless festive treasure. Curt, our event producer, says this one is his personal favourite during the winter season because it's an absolute British classic and it features a small cool detail for all the geeky fans out there: Spider-man in the nativity!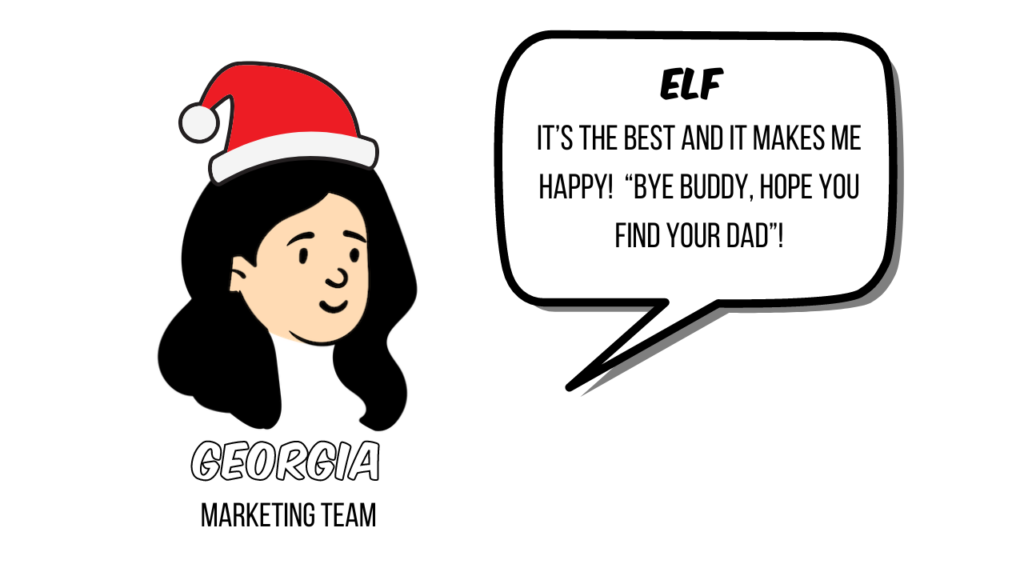 Elf seems to be quite popular amongst the Comic Con team, and deservedly so! Georgia, another great marketing team member, also picked this funny classic as her favourite because it's the best and it never fails to make her laugh and put her in a jolly mood!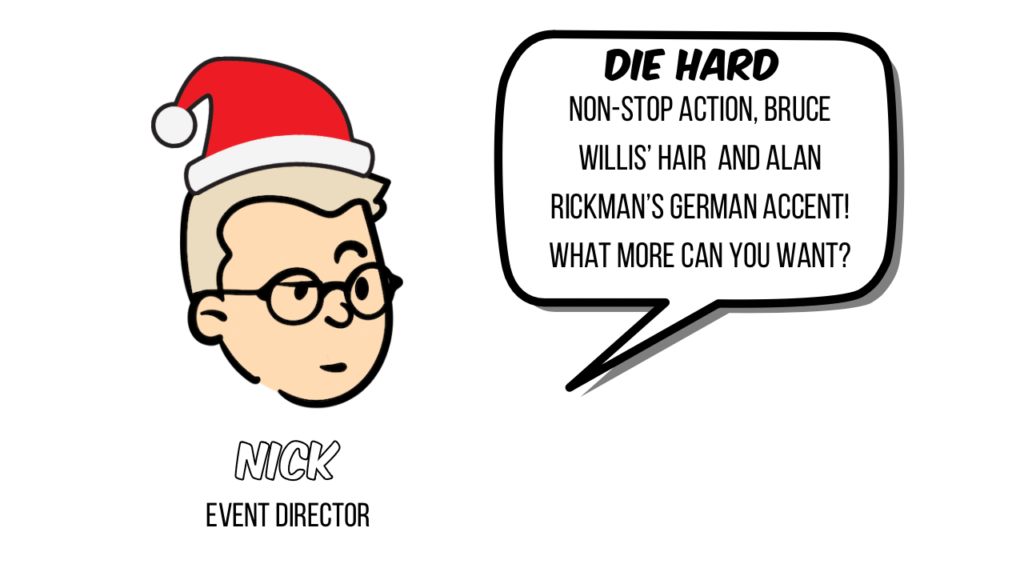 Die Hard has spurred constant debates around its Christmas movie status. However, Nick, our event director, settles that once and for all. It's his favourite festive film because it features great non-stop action, Bruce Willis with hair and Alan Rickman's impeccable German accent! What more can a fan want from a Christmas movie?