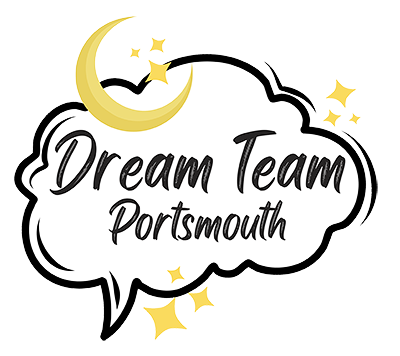 Dream Team Portsmouth are the 2023 Portsmouth Comic Con Cosplay partners!
Bringing your favourite characters to life. Supporters of anti-bullying, celebrating inclusivity.
"Dream Team Portsmouth are incredible to work with and their support for everything they do both in advance of Portsmouth Comic and on the weekend itself is irreplaceable. They run the Cosplay parade without fault and its always extremely emotional to see the opportunities they provide for everyone aged 3-100+ with allowing them to show off their cosplay creations to a fantastic audience sat on the Guildhall Steps. Portsmouth Comic Con wouldn't be the same without them" – Curt, Events Producer – The Guildhall Trust.