We are committed to providing the best possible experience to all, ensuring that your visit is welcoming and accessible.
Please speak to a member of our team if we can be of any assistance during your visit. Our team will also be able to advise on the best routes and access points.
All floors of Portsmouth Comic Con are accessible by lift on the north and south side of the building: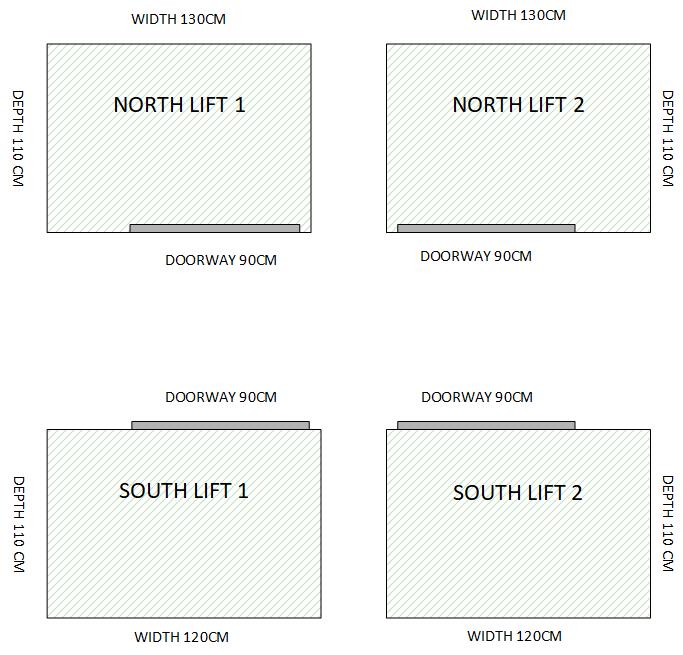 Different lifts will need to be used to access Speakers Corner. The accessible entrance is situated inside the venue between Comic Village 1 and Comic Village 4 (please see on map). A member of our team will assist you to use the lift to enter and exit.
Speakers' Corner:
This area can be accessed via a wheelchair lift in the corridor behind Speakers' Corner close to the Quiet Room (please see on map). A member of our team will assist you to use the lift. The capacity of the wheelchair lift is:
Maximum Load is 250kg / 550lb
Operational length of wheelchair with person 100cm / 3 Feet 3 inches
Operational width of wheelchair with person 70cm / 2 feet 3.5 inches
Queues
If you are unable to queue for long periods of time, please speak to a member of the team who will be able to assist you.
For those who have a visual impairment
There are many tactile elements to enjoy at Portsmouth Comic Con! Please just ask exhibitors, cosplayers in the Cosplay Zone and characters throughout the event for permission to touch props and costumes.
Toilets
Our accessible toilets are on the Basement level which can be accessed by the lifts on both sides of the venue.
Quiet Room
A small quiet room is located on the ground floor inside the venue for anyone with sensory needs that would like to take a break from Comic Con.

Medical Requirements
We welcome visitors who need to bring medicines and medical equipment to manage a medical condition. If you have any concerns about being allowed entry with any items you require, please don't hesitate to get in touch. We have trained medics on site and a number of our team are First Aid trained.
If you require an ambulant disabled and companion ticket, please contact our box office.
For full access information about Portsmouth Guildhall – visit this page!