As we are getting closer and closer to Christmas, the Team thought it would be the perfect time to share our favourite festive songs that would hopefully spread some of the holiday joy and spirit from our office to your homes. Here's what everyone had to say: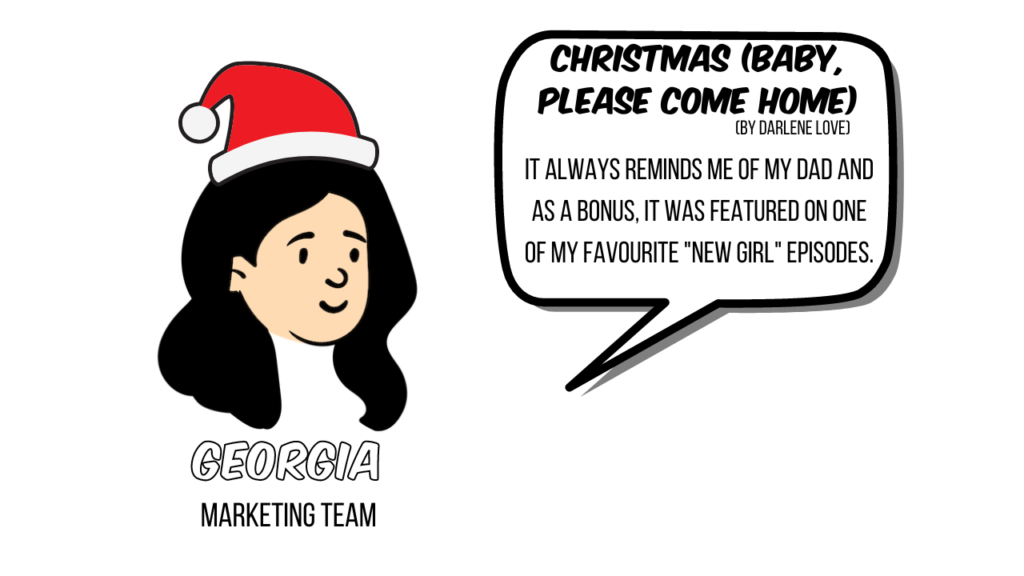 Georgia has chosen Christmas (Baby, Please Come Home) by Darlene Love, as she says it always reminds her fondly of her father and if that wasn't enough of a reason, the song was later featured on one of Georgia's favourite "New Girl" episodes – Christmas Eve Eve (Season 6, episode 10). It's always nice hearing a loved song on your favourite show, it's like two worlds colliding.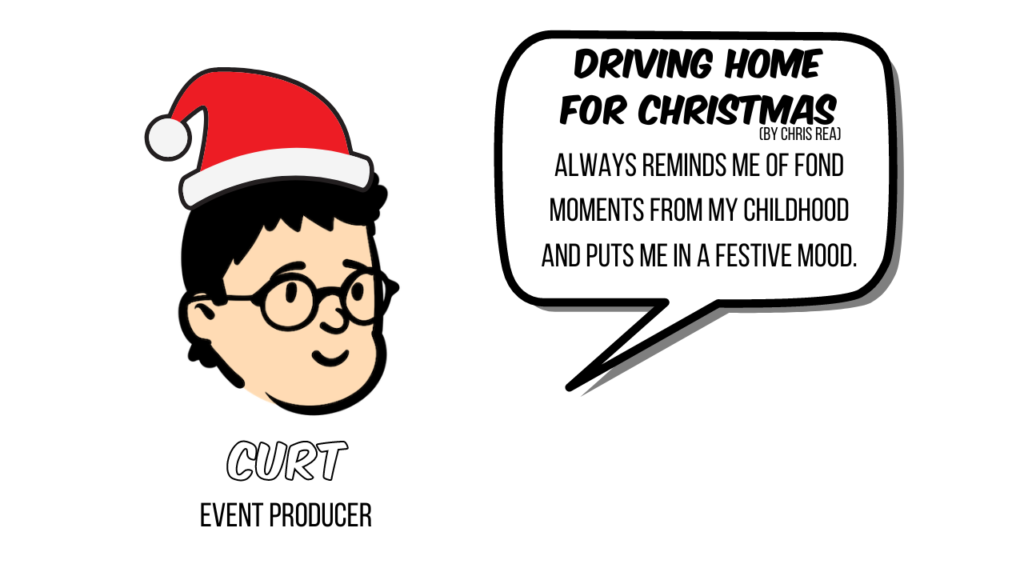 Curt has gone with a staple Christmas classic – Driving Home For Christmas by Chris Rea. He says it always takes him back to fond memories from his childhood, driving home to see his family for the holidays. Maybe everyone can relate to that, as it seems this song has that effect on many: it's what this season is all about – coming together with your closest people and sharing the festive joy.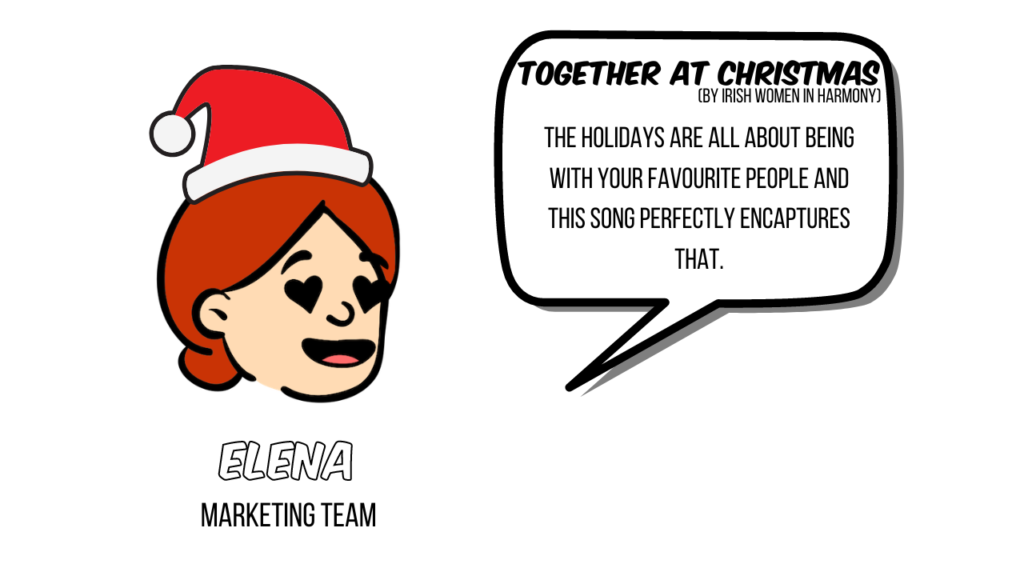 And speaking of being together with your loved ones, Elena has chosen Together at Christmas by Irish Women in Harmony, as it perfectly encaptures that feeling of longing to see your favourite people and to reunite after being apart for far too many months. And the harmonies in the song really make you feel like you are a part of a magical Christmas movie scene.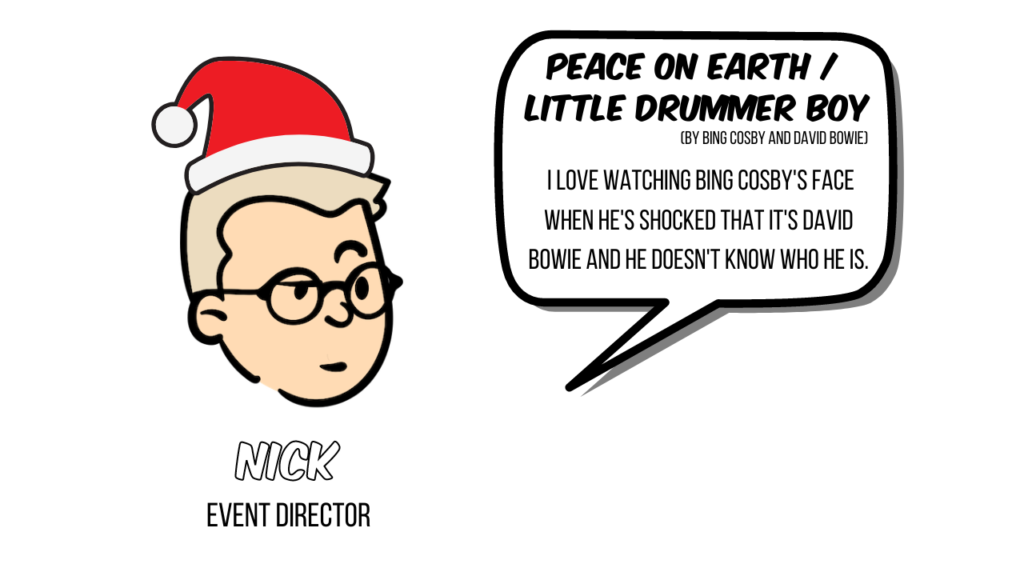 Nick has gone with a very interesting and at the same time iconic festive collaboration – Bing Cosby and David Bowie with their medley of Peace On Earth / Little Drummer Boy. The performance video is almost like a bit of a sketch, where both stars don't know who the other one is, which leads to a funny interaction between the two. It's exactly what made Nick choose this as his favourite Christmas song!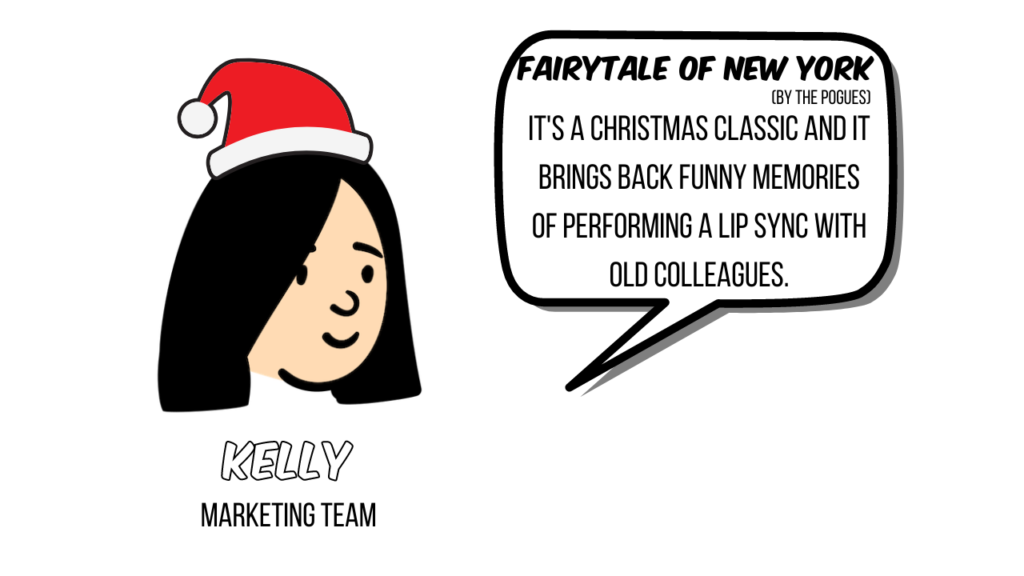 Kelly has chosen an absolute Christmas classic – Fairytale Of New York by The Pogues. She says it always reminds her of a funny lip sync performance of this song she did with some of her old colleagues, and it always puts a smile on her face. We can definitely all agree that office Christmas parties are a sure way to create some hilarious memories with colleagues!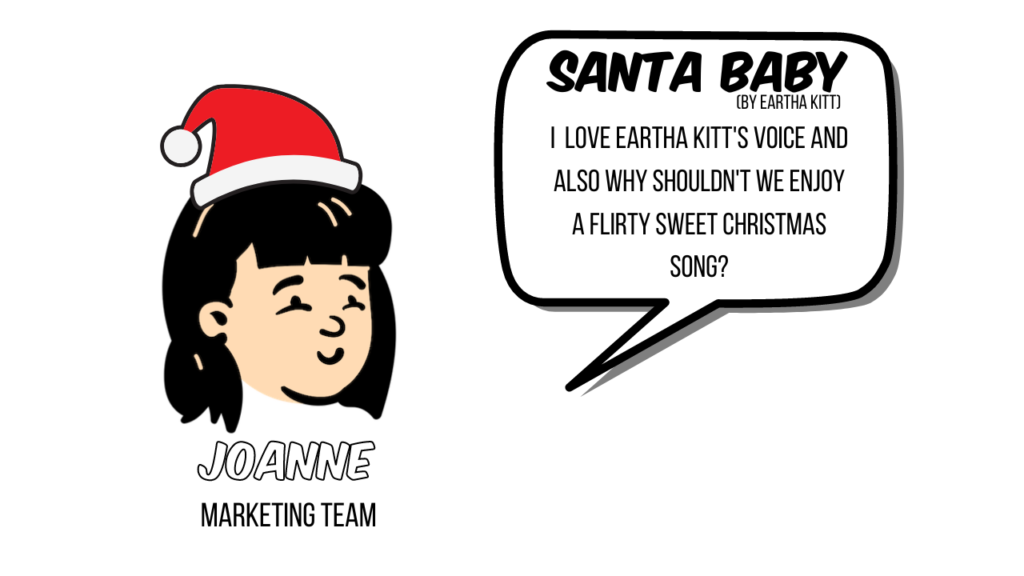 Joanne's most loved festive tune is Eartha Kitt's rendition of the popular Santa Baby, another all-time-favourite holiday classic. Joanne says that Eartha Kitt's vocals are one of the main reasons behind this being her favourite, as well as the sweet and flirty nature of the tune, because who doesn't like a bit of that around the holidays?