And just like that, it has already been almost one month since the 2023 edition of Portsmouth Comic Con – time sure does fly when you're having fun. We have all had time to breathe in and reflect upon what this event meant to us and why it felt even more special and prominent than the ones that came before it. And the reasons are many… It could be the incredible guests we had and the wonderful chance to celebrate the 60th anniversary of one of Britain's most iconic TV shows – Doctor Who. It could be all the artists that shared their talents and wisdom with us for one magnificent weekend. It could be the brilliant and colourful burst of joy that were the cosplayers in our cosplay parades. It could be all the amazing experiences and attractions brought to life by our talented partners and artists. Or it could just be the marvellous 7,500+ attendees that made the most magical atmosphere for these two days in June.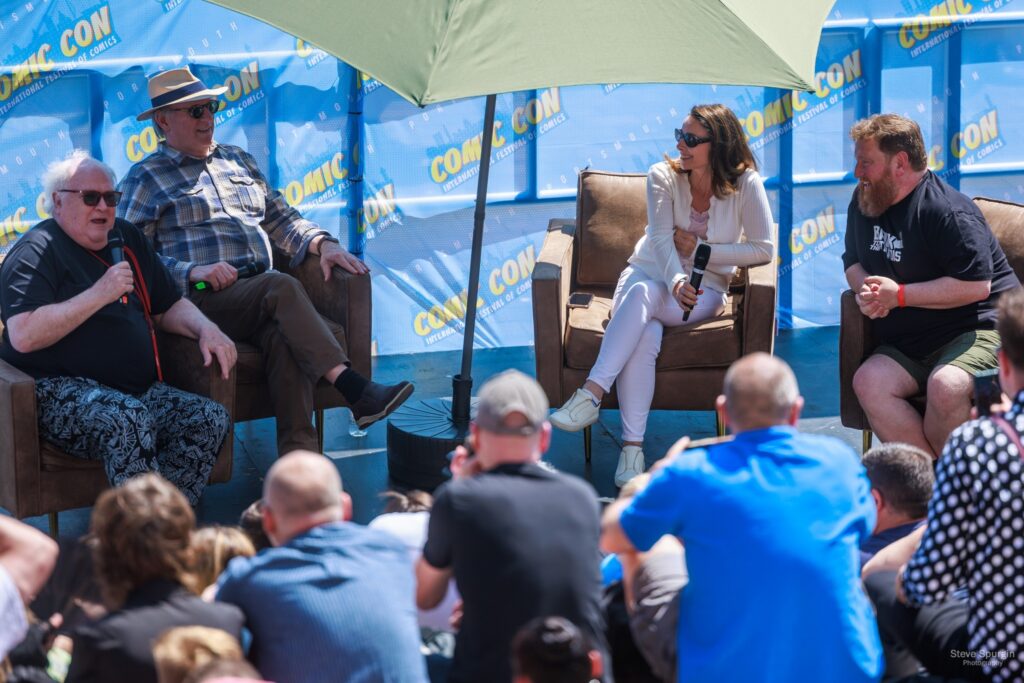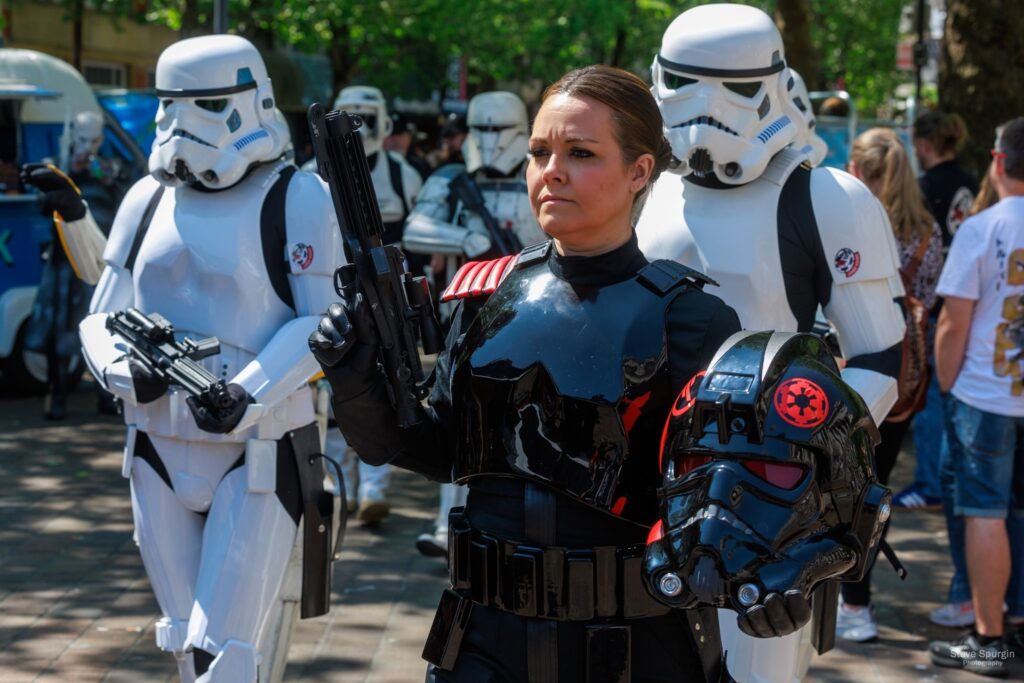 This latest event really does hold a special place in not only my heart, but in the hearts of all the team members involved in the creation and smooth running of the Con, as we really did put all our efforts into making sure that it was not just bigger and better but also truer to our values and what we stand for as a convention than ever before. We have always made it very clear – Portsmouth Comic Con is all about everyone feeling welcomed and accepted to be who they are. Inclusivity and diversity have always been two of the main pinnacles in our ethos, and we hope that we have been able to communicate that across well with our latest Con. After all, all we can do is keep trying to improve and be better.
On a more personal level, a highlight which stands out when thinking about what made this experience even more memorable and special is the LGBTQ+ representation in media panel that we held for the first time this year, which really marked an important step forward for the event and the potential for continuing this conversation further with our future work and conventions. I had the great pleasure and honour of hosting and organising the panel, and we were joined by some immensely talented individuals from all professional fields, who shared their insights and knowledge on why LGBT representation matters and why discussions like these are a necessity. The room was full and the reception was overwhelmingly positive, which further solidified that we are on the right track and that we should continue as an event to highlight the importance of inclusivity and equality in any way that we can.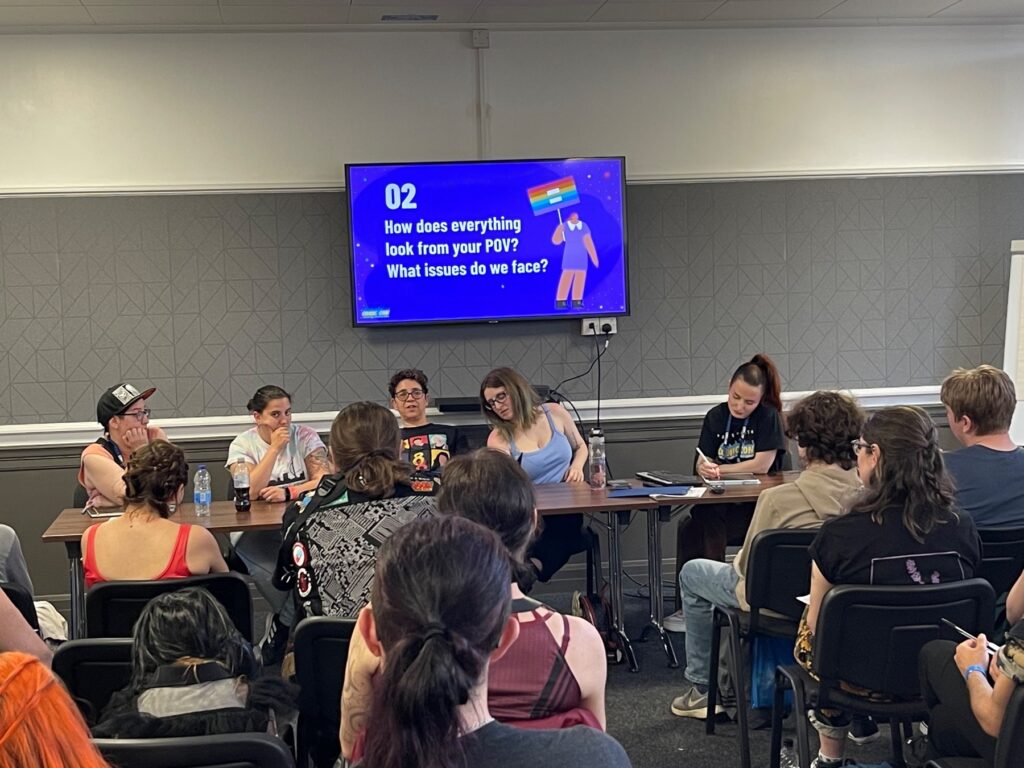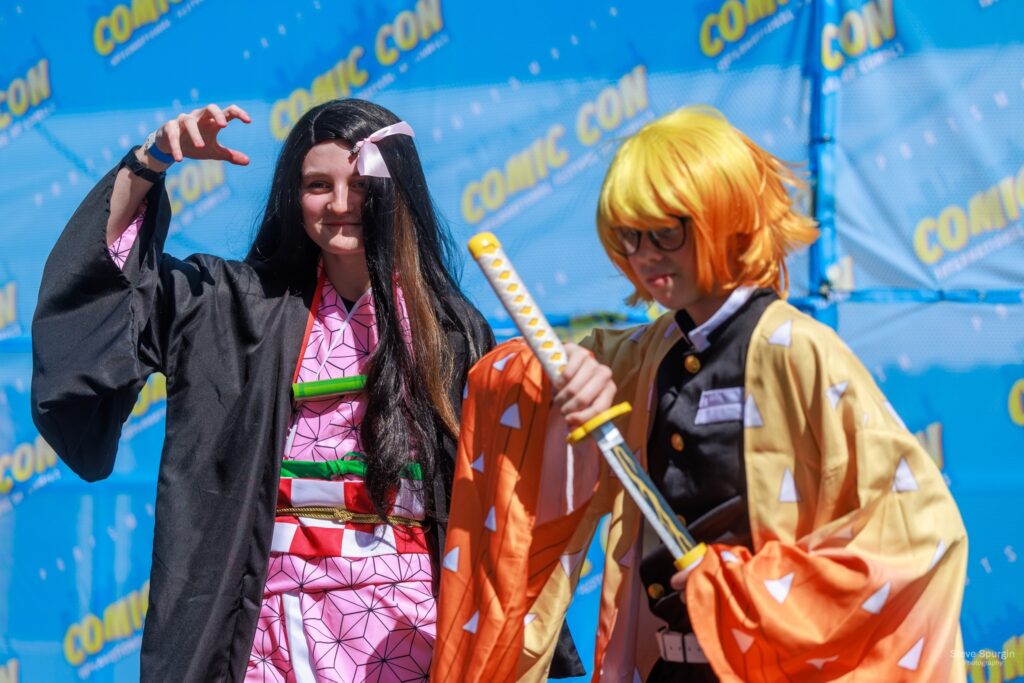 Our cosplay parades were another beautiful reminder of why all of this matters. Seeing all the bright and talented cosplay artists take over the main stage with their beautifully detailed costumes was truly a sight to see. These parades have always been one of the shiniest jewels in our Portsmouth Comic Con treasury and seeing them become bigger and brighter each year inspires us and drives us to keep doing what we're doing.
Moreover, we had the pleasure of welcoming some brilliant cosplay creators from social media as part of our Creator Pass initiative, who contributed greatly to this event feeling even more special and they all had the chance to share with us what these values – open-mindedness, acceptance and freedom to be who you want to be, mean to them. We heard them speak about how they built their platforms, how they continue to grow day by day, and how they keep these values close to their hearts throughout their journey. 
So with all these incredible moments highlighted, I guess all there's left to say is here's to an even better 2024 Portsmouth Comic Con! 
By Elena N. (Portsmouth Comic Con Marketing Assistant)